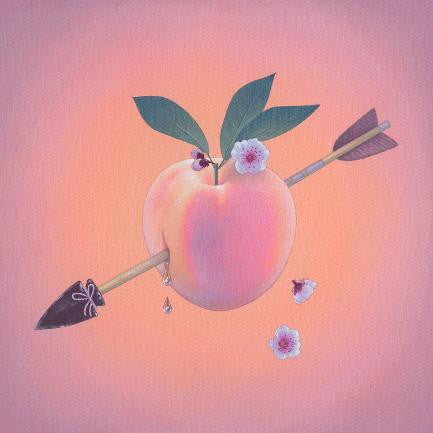 LA PECHE - The Second Arrow (LP)
LAPêCHE is a four-piece born out of Brooklyn New York. Fronted by singer-songwriter, Krista Holly Diem, the band boasts a sound inspired by their indie roots, delivering a dark, catchy rock that's simultaneously somber and uplifting.
Intense and lovely, Diem's writing draws inspiration from both past and present, touching on themes light and dark. Collaboratively, with her husband and bassist, Dave Diem, LAPêCHE also includes the intricate and thoughtful guitar slaying of Drew DeMaio as well as the creative rhythm of Jefferson Gensterblum. The band combines perfectly to guide Krista's provocative melodies over their uniquely driving hooks.
LAPêCHE's debut full length, The Second Arrow, was recorded and produced by the legendary J. Robbins (Jets To Brazil, Clutch, Quicksand, Ponytail) at Magpie Cage in Baltimore. The new record dives deeper, darker and hits harder than their previous EP Bright and Bending, while still driving that 90's fuzz. Grit-laced with melancholy hopefulness, The Second Arrow will be released September 1st on Bakery Outlet Records.