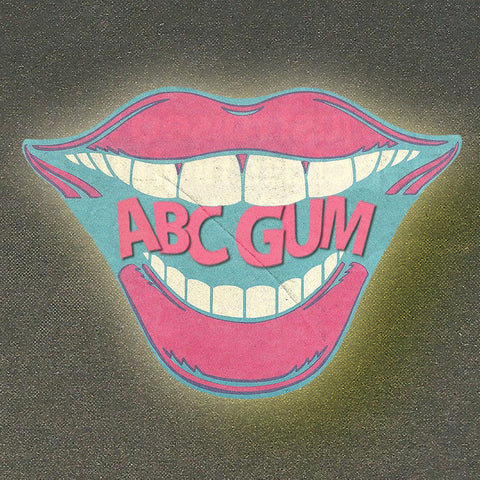 ABC GUM - Self-Titled (CASS)
4-piece from Bloomington, IN featuring members of Purple 7, The Cowboys and Bloomington's old school Dancing Cigarettes.
ABC GUM are: 

Eric Alexander - bass, guitar, vox 
Mark McWhirter - lead guitar, vox 
Will Staler - guitar, bass, vox 
John Terill - drums, vox 
featuring Queen D. on "They're Gonna Catch Us!" 

Recorded and mixed at Postal Studios. 
by Tyler Watkins and Alex Kercheval, Spring 2018. 
Produced by Dr. Ray & Sir Deja Doog. 
Mastered by Mikey Young in Melbourne, Australia. 
Art by Chris Mott & JT's House of Design. 
Made possible by a personal endowment from MAC.
_____________________

Tracklist

01. She Delivers 
02. On Your Side 
03. Please Come Home
04. My Wild Life 
05. Murder In My Heart 
06. Lovey Quicksand 
07. Dandy Ride 
08. Lack of Sleep
09. Bye Bye Baby 
10. Honeycomb Hideout 
11. Gonna Catch Us
12. New Arcade 

_____________________

Product Highlights

• Includes Download
• 100 Pressed