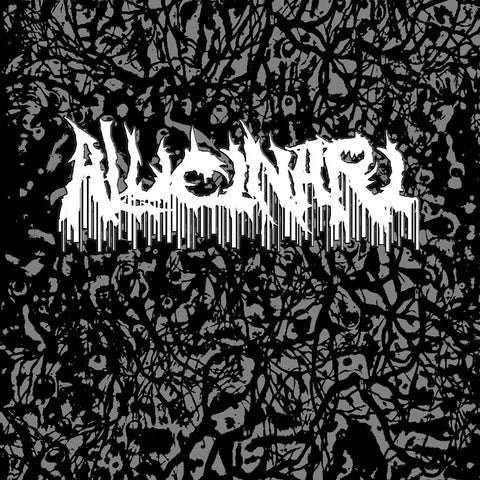 ALUCINARI - Self-Titled (CASS)
Two piece deathgrind band from Sacramento. High on the technicality while remaining brutally disgusting. Complex guitar riffing with on-point precision drums.  A solid mix of experimental death metal and grindcore. Basically, you're still going to bury them, but you'd like to cut 'em open first and do weird experiments to their insides. Ex/current members of Pyschosomatic, Human Obliteration and Invertebrate. For fans of: Cephalic Carnage, Noisear, Gorguts, Brutal Truth, Antigama, Ulcerate.
• Grey Cassettes.
• Limited run of 100.
X109B14
Kill The Ego
Blue Code
Dead Horse
Deep Web
Lost Translation
Interpret
Waste of Time
Endless Pursuit