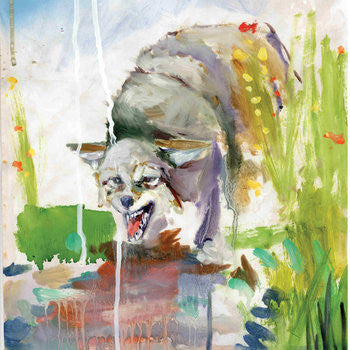 SPENCER MOODY AND THE ANZOLONES - An Old Man Called Me Bud Cort (LP)
Spencer Moody and The Anzolones "An Old Man Called Me Bud Cort" LP LPR139
Anthony Anzalone and Spencer Moody, (Murder City Devils, Dead Low Tide, and Smoke & Smoke) started working on these songs years ago. At first recorded on their own at a practice space and later finishing up in a nice studio provided by friend, Bryan Ray Turcotte. 
In 2016, Spencer Moody released Gothic Songs for Shelley, and has a split 7" with Rad Payoff coming out in Spring 2017. Both coming out on Let's Pretend Records. 
What is expressed on this record is totally uncompromised. It's really truly the two of them, Spencer and Anthony. They will continue to make records together until they have torn the head completely loose of the body. Please enjoy. 
Key Selling Points: 
• Spencer Moody of Murder City Devils 
• TBA Tour of 2017