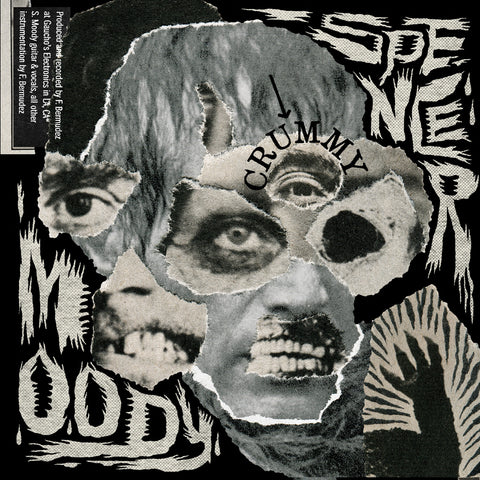 V/A: SPENCER MOODY / RAD PAYOFF - Split (7")
Let's Pretend Records brings together amazingly different
bands off the label that complement each other perfectly
in a new split seven-inch featuring Spencer Moody and
Rad Payoff. This record is limited to 300 copies on coke
bottle clear vinyl in black dust sleeves with unique
artwork by Zach Hobbs.
This is Spencer Moody's third solo release on LPR and
might be the best track yet! Spencer has been the front
man for Murder City Devils, Dead Low Tide, and Smoke
and Smoke. He resides in Los Angeles, CA making art
and music constantly.
Rad Payoff is from Chicago, IL and shares members of
bands, Sass Dragons and Treasure Fleet. Their song on
this split slows down quite a bit from their usual heavy
hitting and driving force sound, and prove their wide-
range of songwriting talent. They have a new album that
will soon be released on Money Fire Records.