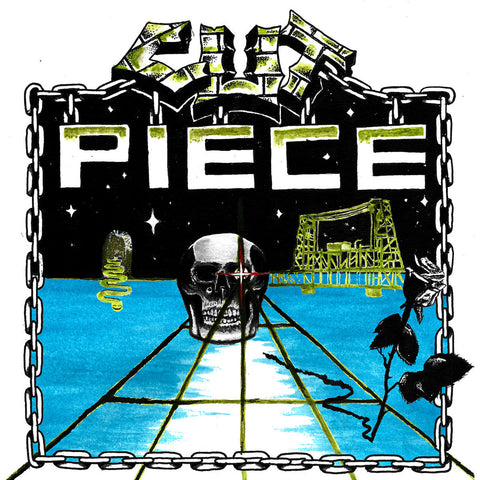 CUT PIECE - S/T (7" EP)
Formed in 2022, Cut Piece is made of long-term active members of the Portland punk scene - Laura (vocals) Mary (drums) Samantha (bass) Zach (guitar). As Punk disassociates from politics and becomes a shopping culture, Cut Piece is here to remind us that when the urgency that hardcore takes for granted is combined with a catchy hook and the way we live our lives, that punk is our best form of modern cathartic expression.
But what do they sound like? It's a fusion of midtempo and fast melodic punk with a sharp edged guitar sound, shouted vocals and solid drumming. You can dance to it!
-Erin Yanke
Members of Petite, Dials, Dark/Light, Era Bleak, Macho Boys, Piss Test, Red Dons, and more!

_____________________

Tracklist

1. Accept Defeat (Don't Sabotage Me)
2. Don't Become the Enemy
3. Life Goes Dark
4. Mind Regression

_____________________

Product Highlights

• Includes Insert