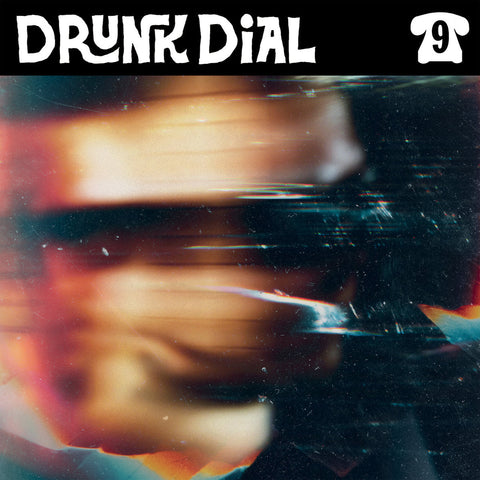 Drunk Dial #9 - DITCHES (7")
TRACK LISTING:
1. Flamed Out / Dumb Luck / So Nice
2. I Won't Hurt You (The West Coast Pop Art Experimental Band)
__________
Post-recording interview with The Dumpies
[DD] Drunk Dial prohibits writing or rehearsing the cover before going into the studio, but did you prepare for the day of recording in any other way?
Sacia: Prepare???.....hah!
Tim: I tuned my bass.
Mark: No.
Joel: Mostly just bought a bunch of booze and then got drunk haha. I guess leading up to the recording session we had sort of naturally started rehearsing with each other more. not explicitly for Drunk Dial, but maybe that was us sort of unconsciously preparing, cause we don't normally practice all that much due to distance.
[DD] Did you have any specific fears going into the studio? What ended up being the most difficult part?
Sacia: Fingers crossed the sound would be okay as it was our first time recording in the Astoria barn and our first time DIY-ing the recordings.
Tim: I always worry we won't get it done, or will redo it ad nauseam. 
Mark: No. Breaking sobriety on the last day and getting so fucked up I missed my flight the next day and staying in a hell hole motel by the airport and the cab driver and motel clerk yelling at me because I couldn't find my money and was ranting about crazy shit and not making any sense. 
Joel: Recording during a pandemic was weird and hard, but I think we ended up doing it as safely and responsibly as possible. Also I found a lump on my dog's throat right before we were supposed to record that was stressing me out. I found out it was benign in the middle of the recording though, which was a relief.
[DD] Why did you choose to cover "I Won't Hurt You" by The West Coast Pop Art Experimental Band?
Sacia: That's what the boys chose. I just do what they tell me.
Tim: I'm a Wes Anderson sucker. Plus I like cover songs that are in a different style than the band covering it, otherwise it's like Sum 41 covering Blink 182 and no one wants to hear that. 
Mark: We were trying to figure out what song to do in the morning, and I just put that song on to play while I was making coffee. Tim and Joel said "THATS IT" and I didn't even mean to suggest it. 
Joel: Tim is always playing that song in his car, and it seemed easy enough to learn that we figured we could pull it off half cocked on tequila.
 [DD] Do you prefer playing music sober or buzzed?
Sacia: Buzzed for sure....gotta loosen up.
Tim: Buzzed, but I like listening to music sober. But, I guess I like listening to the Dumpies buzzed though. 
Mark: All the best memories of my life are of playing buzzed with my best friends. But looking back on the last few years, I realize I've been touring all these amazing countries and not really experiencing it to its fullest or connecting with the people there because I was so fucked up and drunk or incredibly hungover the whole time. So I'm trying to play sober now. 
Joel: I'm not sure we have ever played sober haha... well, maybe Mark. But it's definitely not out of the ordinary for us to play shitfaced and probably a more natural state for our songs to be written or performed.
[DD] What is the best cover song of all time.
Sacia: Nirvana covering The Man Who Sold the Word  RIP David Bowie
Tim: Joan Jett covering Crimson and Clover by Tommy James and The Shondells
Mark: Croy and the Boys doing Do They Owe us a Living by Crass
Joel: Klaus Nomi doing You Don't Own Me by Lesley Gore
[DD] It's closing time at a bar full of your friends, there's only time to play one more song on the jukebox. What do you play?
Sacia: Missy Elliott - Work It
Tim: The Pogues - Fairytale of New York
Mark: The Hunches - Not Invited
Joel: Yeah, I think Tim nailed it with The Pogues