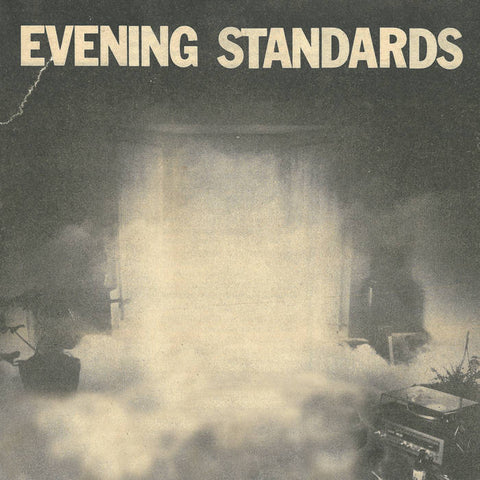 EVENING STANDARDS - World's End (CASS)
Guitar shredding wood artist + English major tarot reader + horror loving librarian = Evening Standards. Formed in the green mush of southern Indiana and fortified by sour beers 'n' fried shrimp, ES moves in spaces between 80's LA punk, riot grrl, and Midwestern basement pop. Big harmonic vocals and heavy riffs peel back to reveal poppy love feels.
Big love and death songs from a southern Indiana triforce of basement pop. WORLD'S END holds calls to action, admissions of failure, and ecstatic parties full of hope. This second album from Evening Standards is a celebration of love, resilience, and chosen family: "You won't dent the shrine/you'll heal just fine/blood can only draw one line." It's also a fuck you to tired ways of thinking: "Didn't lift a finger/thought it was in the can" and an invitation to righteous anger: "I wanna see him go down in flames/I wanna see his head on a plate/I wanna see it on the front page." It's heavier, louder, and somehow more delicate. Just put this down and go out, go listen, go up.
_____________________

Tracklist

01. Cryass
02. Rosy 
03. The Baron
04. Taken It 
05. World's End 
06. Forever
07. Folded
08. Boy 
09. Last Time 
10. Missing Pieces 

_____________________

Product Highlights

• Clear Cassette