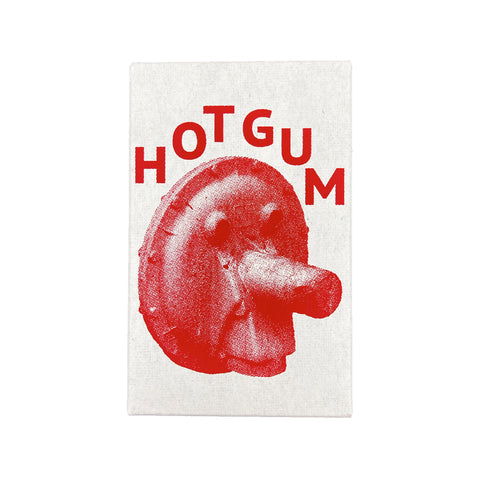 HOT GUM - S/T (CASS)
Limited to 65 home-dubbed, hand-stamped cassettes in hand-silkscreened cases. Includes a digital download.
listen here: https://statechampionrecords.bandcamp.com/album/hot-gum
"When you tell your friends about us, please describe Hot Gum as a 'Pleasure Band.' We do not like hardship and agony. We will never practice without also sharing food and drink. We live in Portland, Oregon, and practice in an old cement factory that has roof access with a great view. Sometimes there is a saxophone in the band, sometimes a keyboard. Almost always we had a good time."