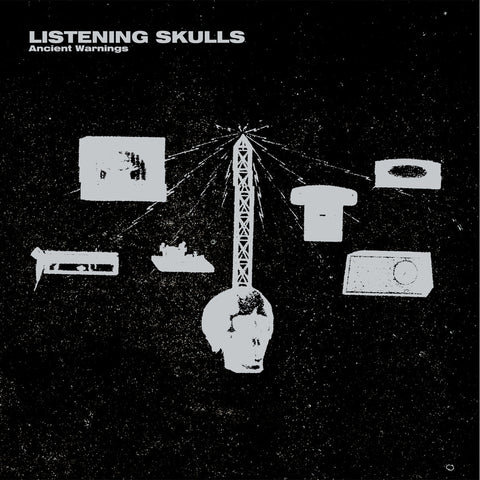 LISTENING SKULLS - Ancient Warning (CASS / ZINE)
Chattanooga, TN.
In a world where Junker's Tavern stands but Notre Dame does not, come four men. Three-quarters sober and 1/16th Cherokee, with one last roll of the sonic dice. One last shot at being something more than White, Orothodox Christians. You hold now in your soft hands their labor's fruit. Plant its seeds, what it wither. Recorded as Notre Dame burned. Mixed as it smoldered. Mastered in its memory, near a little slide of heaven where the coffee comes in gallons and the gravy... well it comes in mugs.
Members of Future Virgins, Riversedge.
_____________________

Tracklist

01. Outdoor Dogs 
02. Gym Shirt
03. Shoot Yourself In the Foot as a Right
04. Our Inheritance 
05. I'm Mortal 
06. Arson
07. Parisian Accelerants
08. Nantucket Sleighride
09. Lines
10. Rise and Shine 
11. Just Deserts
12. Choosing Your Battles / Bell Hook 
_____________________

Product Highlights

• 1st press: 100 brown shells pressed all packaged in a bag with a zine.