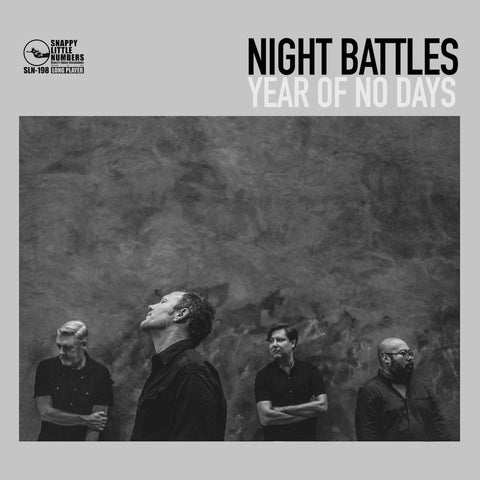 NIGHT BATTLES - Year of No Days (LP)
NIGHT BATTLES was formed in 2016 by Chris Skelly (formerly of 90's post-hardcore band Dahlia Seed) and Charlie King, who bonded over a shared love for the primal minimalism of the Spacemen 3, The Gun Club and the early 80's hardcore punk scene where they spent their formative years in NY and DC respectively. This synthesis became the structure of the early NIGHT BATTLES sound which eventually evolved to include a heavy dose of post-punk and psych, giving NIGHT BATTLES their now familiar swirling, reverb drenched sound. Despite their decidedly dark sonic influences, "Year of No Days" retains a strong sense of melody and hook that belies the sometimes weighty and somber themes explored within.
_____________________
Tracklist
01. Sunyata
02. Summer of Loathe
03. Flay On My Back
04. Sub Rosa
05.
White Light Black Dreams
06. Crooked Hours
07. King of Nothing
08. Hungry Ghost
_____________________
Product Highlights
•
Crystal Clear
Vinyl
• Includes Download