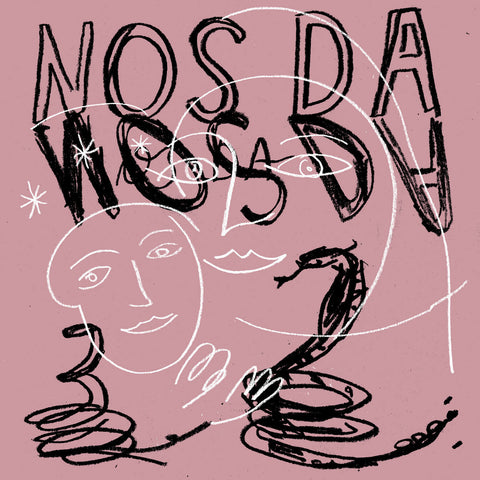 NOS DA - S/T (CASS)
Nos Da is a Los Angeles based punk band. With instantly catchy melodies over driving rhythm, they sound like the Clash at Club Med or Misfits trying to get their first suntan. The band's self titled debut comes via San Pedro's Recess Records. The founding members are all Recess Records veterans: Isaac Thotz of the Arrivals/Treasure Fleet; Jimmy Felix of Toys That Kill/F.Y.P., and Jamie Morrison of Pale Angels/Wish Granters. These boys became friends touring with each other's bands, crisscrossing the country and the world. They now all find themselves in Southern California, together for the first time.

_____________________

Tracklist

01. No Haircut
02. Fine Lines
03. Human War
04. Foolish Times
05. Teeth
06. Foolish Times - Reprise
07. Metamorphosis
08. Beachtown
09. Last Kiss Today
10. Teeth - Reprise

_____________________

Product Highlights

• 1st pressing: 100 tapes pressed on cobalt blue shells w/ pink imprint.