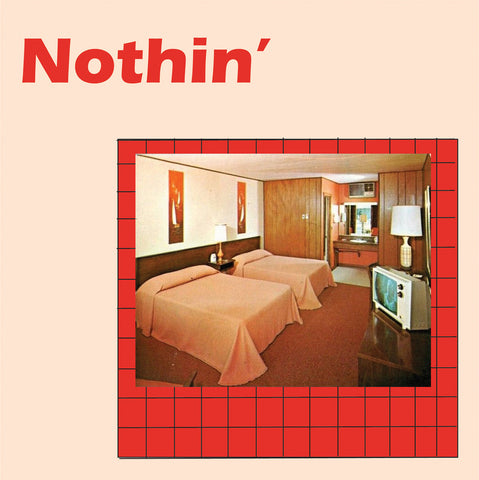 NOTHIN' - S/T (CASS)
Anxiety pop rockers from the heart of the Midwest. Nothin', fueled by a '90s twee jangle, are here for one thing-Pure, simple rock and roll.

songs written and preformed by Hillary Jones, Carl J Adkins, Aaron Miller, and Ryan Starinsky.
Recorded by Nick Shuld
Mastered by John Hoffman
2019

_____________________

Tracklist

01. Can't Wait
02. Convince Me
03. Rock 'n' Roll
04. Chance
05. Gotta Have You
06. Forget Everything
07. Pisces
08. Paradise
09. Don't Wake Me Up

_____________________

Product Highlights

• 1st pressing: 100 tapes pressed on opaque red shells w/ black print.