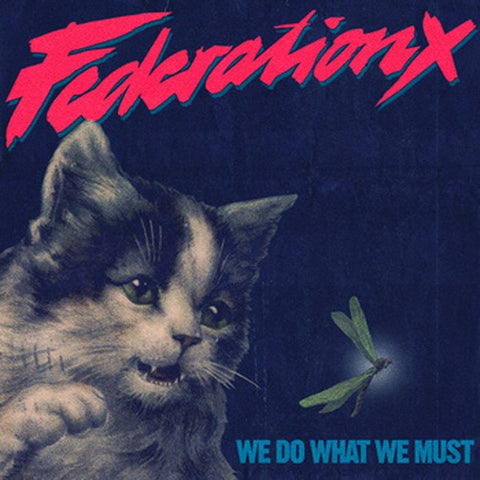 FEDERATION X - We Do What We Must (LP)
We Do What We Must is the 5th studio record by Federation X. It was produced in Los Angeles, CA March 2013 by DEAF NEPHEWS (Dale Crover (the Melvins) & Toshi Kasai (the Melvins, Big Business).
+++++++++++++++++++++
"This record is what I imagine it would sound like if Matt Dillon's character from Over the Edge had survived, moved to some other shitty town, got messed up on drugs, learned some lessons and then started a really good band."
FEDERATION X We Do What We Must LP-REC170