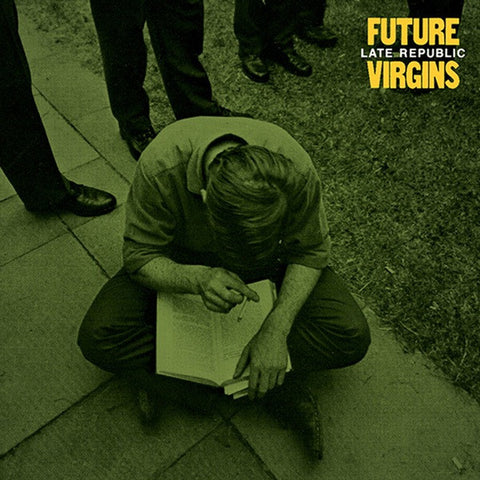 FUTURE VIRGINS - Late Republic (LP)
My feelings, after first hearing Late Republic, were pretty much on par with the feelings that I had when I first heard Bent Outta Shape's Stray Dog Town masters. Not comparing sounds just feelings. Beautifully recorded,mastered, lacquered etc but that almost takes a back to seat to the song writing and delivery. They could've recorded this album in my mailbox, while eating a full course ham dinner, and it would've still been vital. I'm glad they didn't do that cos the end result sounds sonically bad fucking ass!
Chattanooga has always felt like a Pedro sister city (along with Tucson etc). Small, humble and full of bands that are on the level. Supporting these bands goes without saying, but you can actually do it by being selfish cos this is some of the best music coming outta the country right now. "Darkness" is now my new fave FV song. That will change in the coming weeks. This record is that good!
FUTURE VIRGINS Late Republic LP-REC176