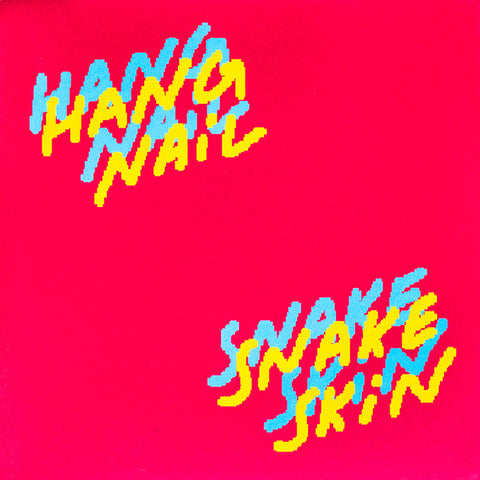 SNAKESKIN - Hangnail (LP)
Snakeskin's debut studio album Hangnail is a much louder affair than their previous State Champion Records release, I Love My Room. On Hangnail, we hear fully-realized arrangements with fuzzed out guitar, booming drums, wailing feedback, and Snake's melodic howl, floating above it all. 
Snakeskin, the recording project of Snake (aka Shanna Polley), has existed in some form or another since 2007, when Snake began releasing home recordings on bandcamp and soundcloud. With Hangnail, Snake has taken 6 songs that she wrote throughout her high school years -- 2010 to 2014 -- and given them the full studio treatment with the help of engineer and fellow musician, James Meder. The album also features Aaron Amaya, Cliff Rawson, and Matthew Davis.