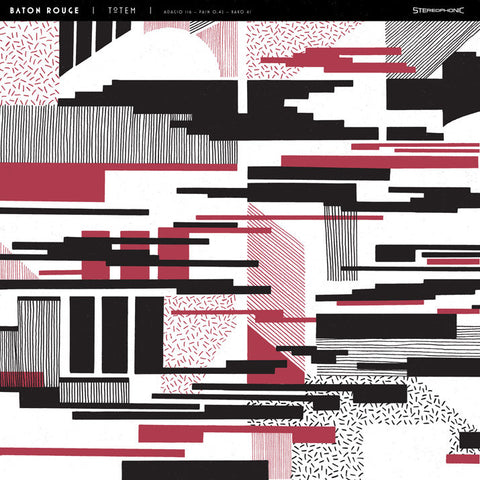 BATON ROUGE - Totem (LP)
Totem is made of 9 new songs written between 2011 and 2013, mostly in their beloved practice place at Grrrn Zero in Lyon before it was shut down… Totem was a hard record to make as it marks a new approach of Baton Rouge's sound. It takes time to develop hypnotic athmospheres but also don't forget to go straight to the point as they're used to do on the vein of their previous effort 'Fragment d'Eux Mêmes' with more melodic tracks. 2 years of writing, arranging, droping, reworking material were finally worth it !
Recorded and mixed in Villeurbanne at Mikrokosm Studio, close to the Totem subway station, by Benoit Bel in february 2014… then mastered by Harris Newman at Grey Market Mastering in Montreal Canada (Goodspeed You Black Emperor, A Silver Mount Zion etc.). Illustrations by the talented Claire Duport. Layout by Julien Paget.