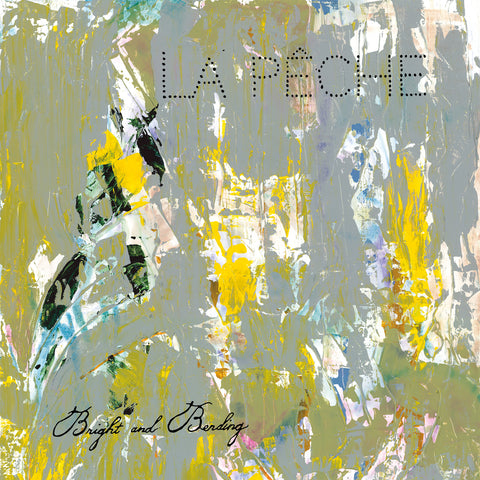 LA PECHE - Bright and Bending (12" EP)
Having spent decades in groups spanning genres, Brooklyn quintet La Peche have assembled to become your new favorite band with their upcoming EP Bright and Bending. Their first project in a few years, the folkgazers are ready for their re-introduction with a little more wisdom up their sleeves. With infectious and gritty guitar riffs and the silky smooth yet haunting vocals of frontwoman Krista Holly, Bright and Bending is the perfect soundtrack to stay warm with as winter approaches in the city.
With a hint of 90s grit and driving beats, La Peche stretch their legs on Bright and Bending with impossibly catchy licks and intriguing tones. From the phased-out first notes of "Be Gentle," to the rocking "Doesn't Matter," which is at its core the sweetest love song, it is clear that the group are more than your average indie band. Then there's "Red Tambourine," telling the tale of brother and sister growing up and growing apart.
After a brief spell away from music, Krista Holly picked up writing again drawing inspiration from both past and present. With her husband, and bassist, Dave Diem, she began reworking old songs and before long, was composing new tunes. Soon, there was a desire to perform and share some music. The two enlisted the talents of a few good friends and musicians. Stoked, La Pêche now includes the intricate and thoughtful guitar slaying of Drew DeMaio, the haunting voice of Keiko Ichinose to weave with Krista's provocative melodies, and the creative rhythms of Jefferson Gensterblum.